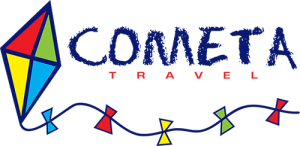 We love Ecuador! We are captivated by this beautiful country and would like to contagious you with our passion!
It's not only the challenge to arrange individualized programs why you won't find pre-established tour packages on this website, but especially because we like to base the design of the itinerary on the individualized requirements , so let us know about your interests, your approximate budget, the dynamic of your group and your time frame and we will design a tailor-made and perfect matching program for you!  CONTACT US, We are looking forward to your inquiry!
Ecuador is the ideal country for personalized private guided tours that can be organized for 1 or 2 passengers, for small or bigger friends- or family groups, for photographers, teachers, painters or any other interesting group, for birdwatchers or hikers, etc.
We also have large experience preparing special itineraries for international agencies and universities from all over the world and our tour operation of their services is always characterized by an ethic, conscientious and professional execution with high-quality services.
We are looking for your inquiry! Please contact us!

Sandra Danke!!!
Hola Bruna, hola Maja, Jetzt "MUSS" ich mich einfach noch einmal kurz bei Euch melden! Ich möchte einfach DANKE sagen für eine tolle Tour auf den Galápagos auf der Yacht Angelito! Sowohl die Kommunikation mit Euch im Büro von Cometa Travel, als auch die Crew mit William, Freddy, Israel, Carlos, Manuel, Luis und Omar an Bord, sowie Efrain als Guid, haben die Cruise zu einem unvergesslichen Ereignis gemacht! Irgendwann werde ich wohl auch noch die A-Route buchen "müssen"… auch wenn dies vielleicht noch eine Weile dauert… aber ich komme bestimmt auf Euch zurück! Lasst es Euch gut gehen und macht weiter so! Liebe Grüße, Sandra

Anita Cometa Travel and Yacht Angelito, a great combination!
Having looked at many, many reports before we went, we decided on Yacht Angelito 1. This turned out to be a fantastic decision. All contact with the office of Cometa Travel, who are associated with the boat and handle the bookings and arrangements, was extremely professional, friendly and informative. The arrangements worked like clockwork and communication was excellent at all times! This really was the perfect holiday. Thank you!

Sherry We had such a great time!
Dear Cometa Travel, I wanted to let you that my sister and I had such a wonderful time on the Angelito cruise. Everything--the boat, food, crew, itinerary and fellow passengers-- was great! We both love animals so being able to approach so close to them was a highlight of the trip. Stand-outs among the crew were the cooks, the crew and of course Efrain our guide. He demonstrated a love and respect for the land and animals. He seemed as excited to see them as we were while being very patient with our repeated questions and trying to keep us on the path and sort of on schedule! Thank you so much for making this trip possible for us! Sincerely, Sherry

James You're the best
Hi Maja, hi Bruna, You all are the best. I really appreciate how service oriented you are and it shows up in the reviews we receive from our travelers. Your operation is the only one that I have recommended without hesitation to people staying at high-end properties elsewhere and this is because of the service you provide. A step above! Thank you, James

Oskar und Heike Genial
Hallo Cometa Travel, WOW....wie genial war denn diese Woche auf der Yacht Angelito!!! Zum Zunge schnalzen!!! Eine fantastische Crew, ein toller Guide und eine super Gruppe.... Nochmals ganz lieben Dank ! Oskar und Heike