AGENCIA DE VIAJES COMETA TRAVEL Cia. Ltda. is a travel agency and tour operator, legally established in Quito/Ecuador since June of 2002 and authorized by the Ecuadorian Ministry of Tourism with the register Nr. 1701503512. Our Ecuadorian Internal Revenue Service (SRI) Nr. is RUC 1791849922001.
COMETA TRAVEL is an active member of the Ecuadorian National Association of Tour Operators OPTUR, so as of the Regional Tourism Chamber CAPTUR.
COMETA TRAVEL is the only Representative of the YACHT ANGELITO I.
We are well known for doing a conscientious job as representatives of the Yacht Angelito I., as well as for our careful planning and organization of the travel packages; they take serious responsibility for the selection and monitoring of all of our service providers, keeping always the highest standards of honesty and ethics.
The owners are Maja Homberger and Bruna Rea.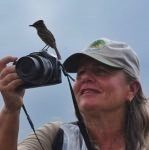 Maja from Thun/Switzerland has been a crew member of the Yacht Angelito the last 30 years. She works the half of the year in the office in Quito and the other as one of the Angelito's naturalist guides; this is a very good mix of knowledge to manage a realistic and grounded liaison of marketing and selling of the cruises and the operation of the Yacht Angelito!
She lives in Ecuador for almost 30 years, so since some years ago she also received the Ecuadorian nationality.
After tour leading many years, since 1992 she is an approved naturalist guide level III of the National Park Galapagos and, without any doubt, she is our maximum-knowledgeable-Galapagos-specialist and she probably knows many of the peculiar details and histories of the islands and of any of our visitor sites with its special flora and fauna better than anybody else.
Maja's heart belongs to the Galapagos Islands and even after more than 30 years and hundreds of passengers, she never lost her engagement and passion and always captivates the guests of the Yacht Angelito with her enthusiasm!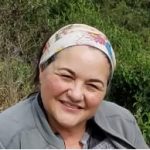 Bruna is Italian but born and raised in Switzerland. Living in Ecuador since 1988, she also gets the Ecuadorian nationality some years ago.
For many years she accompanied travel groups, but today she is the head of the agency when Maja is guiding in the  Galapagos. As General Manager of Cometa Travel, she is in charge of all the administration of our office. Bruna's big passion are the tailor-made tours! As Ecuador expert, she designs the itineraries, and then she plans and organizes our Mainland tours and programs. She will be able to inspire you to come to Ecuador!